Directory of Parish Offerings Through the Pandemic
Click here 
This diocesan directory provides a central location for important parish offerings at all of the 86 parishes in the Diocese of Rochester. Included for each location is any summary information provided on the parish website as to public celebration of Mass, scheduled confessions, and reopening procedures. Links to parish websites and social media are also included.
The Mission of the Church in the Diocese of Rochester continues through this pandemic with creativity and resourcefulness. We invite you to visit the parish websites or social media accounts in our diocese and to participate in the greater Church community.
NFCYM Events for TEENS!
DamascusLive! 
(Daily:Prayer Lab @ 10:30 AM EST; Worship & Intercession @ 3PM EST; Night-Live @ 7:30 PM EST)
Click here
Angelus (Daily at 12 PM EST)
Click here
Lectio Live (Wednesdays at 6 PM EST)
Click here
Resources from the National Federation for Catholic Youth Ministry
(they have resources for Ministering to Young People, Supporting Parents and Grandparents, Mental Health, Resources in Spanish, etc.)
Click here 
Coronavirus Anxiety an Our Young People: How to Help Them Cope
Join us for an exclusive presentation for parents and ministry professionals, sponsored by the Diocese of Rochester,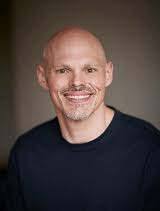 Office of Evangelization and Catechesis, with national author, speaker and counselor Roy Petitfils. Roy has worked with youth and young adults for more than 20 years as a minister, teacher, school administrator, school counselor and now as a counselor in private practice. He has authored several books including: Helping Teens with Stress, Anxiety, and Depression: A Field Guide for Catholic Parents, Pastors, and Youth Leaders and is a TEDtalk speaker as well as presenter of workshops on teens around the country.
FOR KIDS!
Children's Liturgy of the Word
Click here
Dr. Joseph White has begun a new video series for
early childhood and elementary school kids
Check out his latest episodes here:
Click here for The Allelu Show!
Nighttime Prayer with Children in Time of uncertainty
Click here

Friendly Phone Call Service

Lifespan is matching isolated older adults with volunteers for friendly phone calling.  If you would like to receive a phone call contact
Deb Palumbos at (585) 851-9388.
E- Resource for Anyone Facing a Job Loss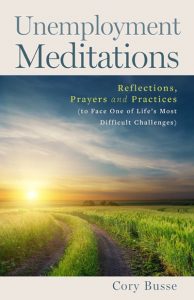 With unemployment at historic levels, this digital booklet is filled with wisdom and understanding from "one who has been there." Cory Busse has experienced unemployment on three occasions, and here he offers practical advice on everything from dealing with the shame and anger that comes with losing a job to proven tips for finding a new job in a lean economy. This easy-to-read booklet is filled with prayers, meditations, and hope. Available for whole parish or individual purchase, this booklet offers a lifeline for anyone dealing with the unique challenge of losing a job.
Dealing with Stress and Anxiety
Managing Coronavirus Anxiety
Click here
Managing Anxiety: How Fear Keeps us Alive
Click here
Prayer and Spiritual Life in Times of Stress
Click here
Creighton Model Fertility Care
Private Webinar Classes
During the COVID-19 crisis, Creighton Model Fertility Care training is still available through private webinar classes!
Click here

Fairport area (flyer)